Choose your Regensburg Apartment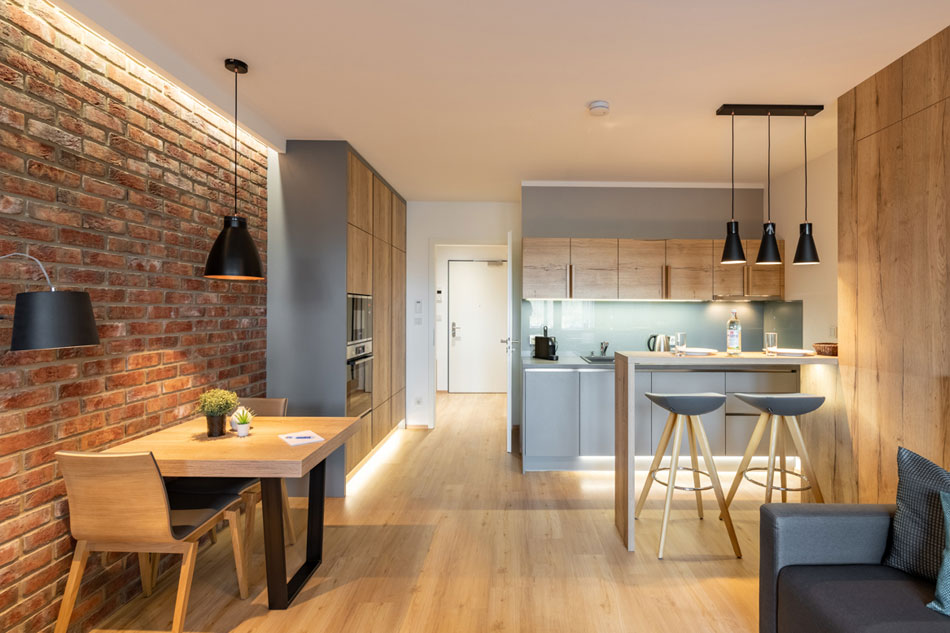 Max. persons: 2
Beds: 1 x double-bed
size: from 35 m²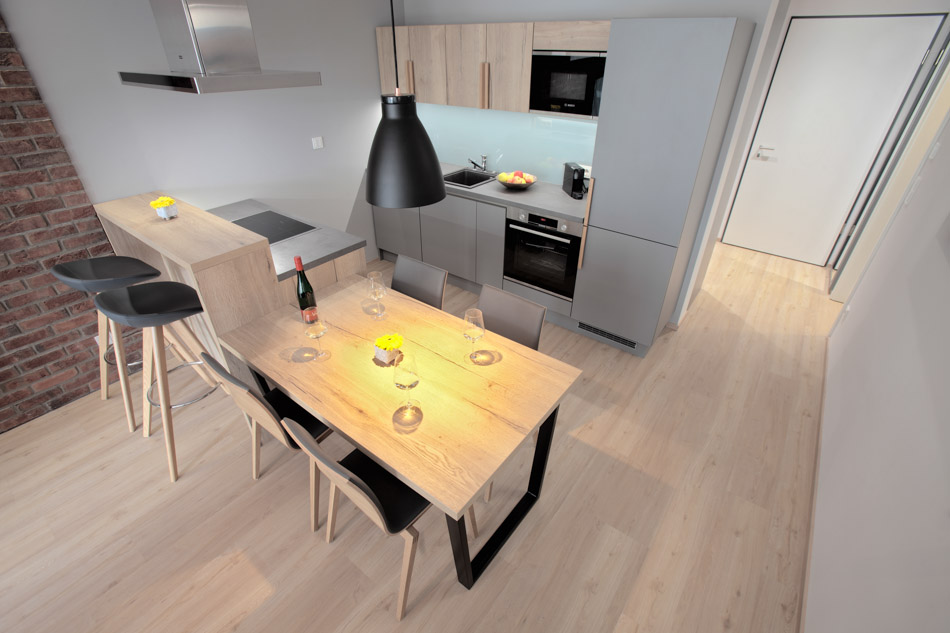 Max. persons: 4
Beds: 1 x double-bed & 1 sofa bed
Size: from 62 m²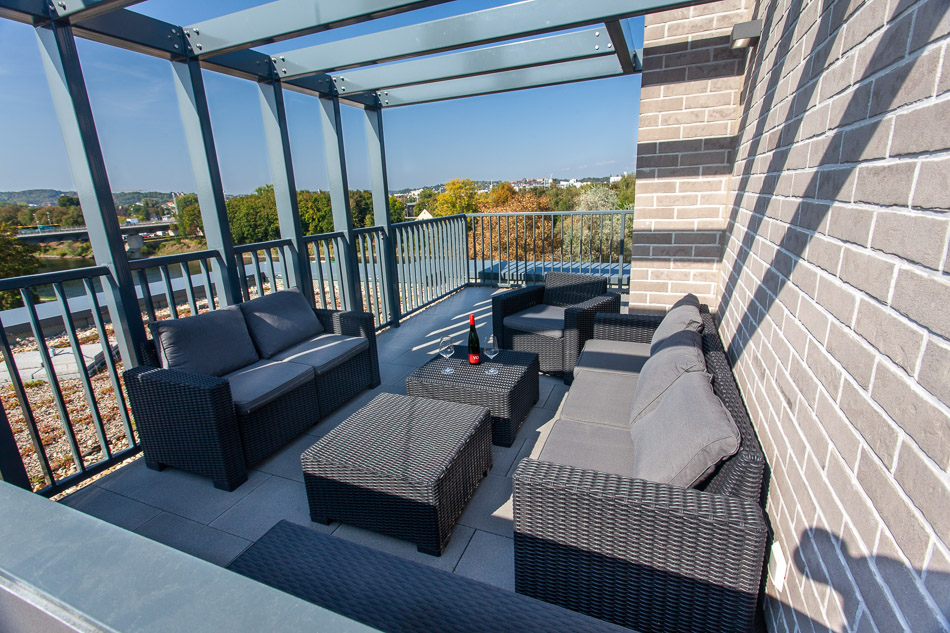 Max. persons: 4
Beds: 1 x double-bed & 1 x sofa bed
Size: from 74 m²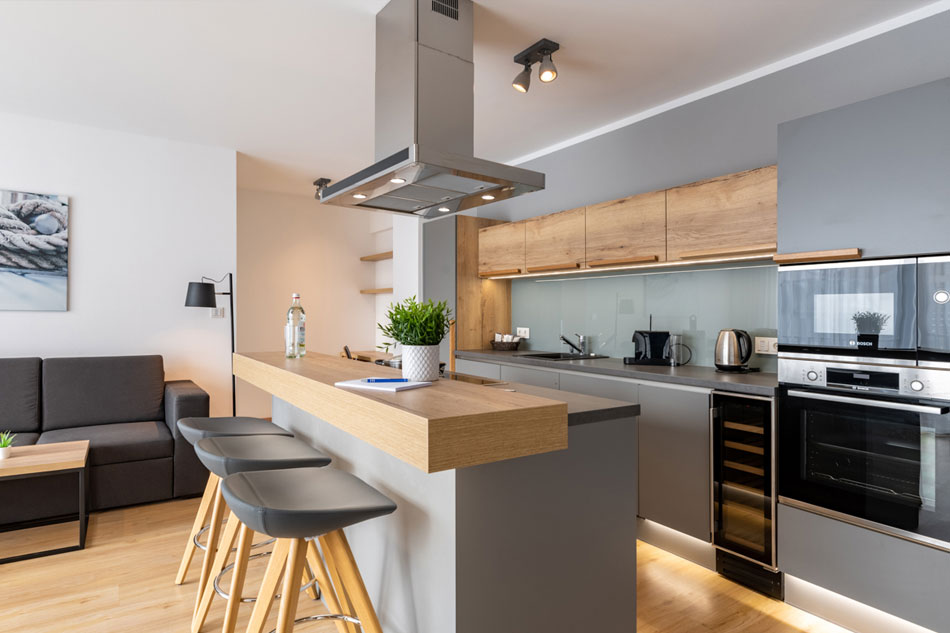 Max. persons: 6
Betten: 2 x double-bed & 1 x sofa bed
Size: from 74 m²

Temporary housing in furnished apartments in Regensburg for 1 month and longer
Here you will find apartments or fully furnished apartments in Regensburg for a stay of 1 month or longer. In addition to the studio apartments, we also have fully furnished 1-bedroom and 2-bedroom apartments in our offer.
All apartments are bright, modern and furnished to a high standard to make working and living in Regensburg as comfortable as possible. If you are interested in the availability of our apartments, need more information or would like to make an appointment, please write an email to: sales@marina-apartments.de
Equipment of the serviced apartments and furnished flats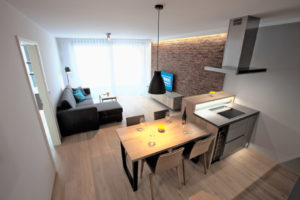 The Regensburg Marina Apartments are characterised by the use of high-quality building materials. The entire external façade consists of red brick, recalling the industrial buildings of the old harbour grounds.
The red-brick feature is also reflected in the apartments, all stairwells and corridors are elegantly finished with natural stone.
The apartments in the Regensburg Marina Apartments are furnished and equipped in such a manner that you can use your living room as effectively as possible. The most up-to-date storage systems provide a lot of space during the day, even in smaller apartment, and can be used optimally. Our two-room apartments also contain these systems, with integrated fold-out beds that have been designed specifically for these apartments. With two bathrooms in these apartments, both you and your guests can enjoy comfort and privacy. Fold-out desks and dining tables also allow you to design your living space just as you like.
The execution of the apartments is impressive, with the use of floor-to-ceiling windows that have been made as large as possible in order to capture as much daylight as possible. All bathrooms have a whirlpool tub. Air conditioning in all apartments on the 4th floor, electronic access and locking systems for apartments, the basement, underground car park and main entrance create a comfortable and modern living environment.
All apartments have a fully-equipped kitchen with high-quality electrical devices as well as cutlery, crockery, pans, pots, kettle and coffee machine. A washing machine and dryer belong to our standard, as well as a flatscreen TV and fast Wi-Fi, free of charge.
The Marina Apartments primarily have 1- and 2-room apartments. Large 3-room apartments with a glorious view round off the portfolio. All apartments have patios and/or balconies. Above all the direct view of the Danube and – from the upper floors – of Regensburg Old Town make the Marina Apartments very special. Basement sections and underground parking spaces can also be rented in addition.
Typical floor plans of the furnished flats
Equipment features at a glance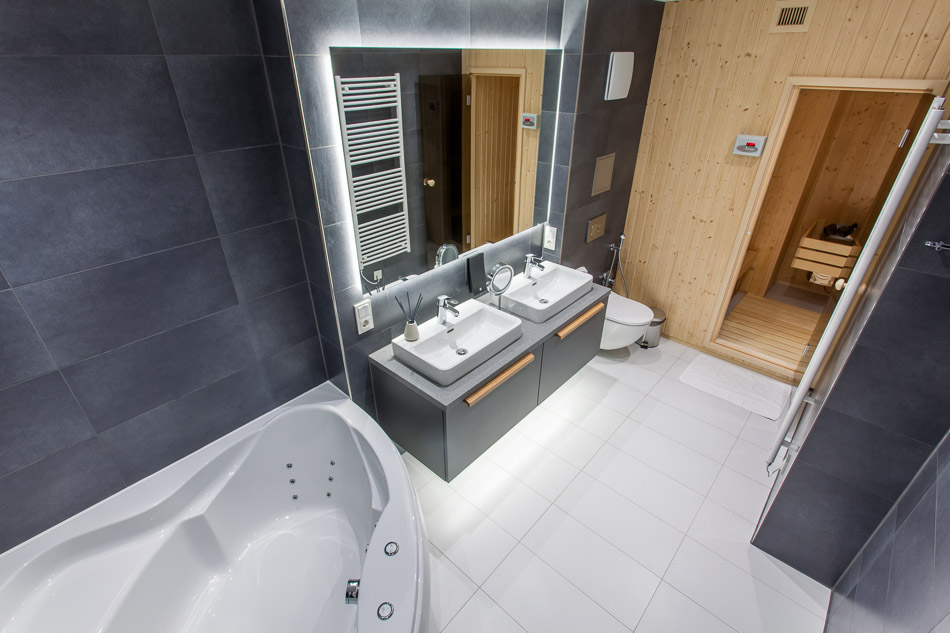 High-quality fitted kitchen with induction hob, oven, microwave, dishwasher, refrigerator, freezer, extractor bonnet
Coffee maker, electric kettle
Dishes, cutlery and glasses
Bed linen and towels
Ceiling-high built-in cupboards in bedroom and hallway
Large flat-screen TV in living room and bedroom
washing machine, dryer, illuminated make-up mirror and hairdryer in the bathroom
Fast and free Wi-FI in all rooms
Each flat has a loggia or terrace